WALL STREET MOVIE POSTER SIGNED BY CAST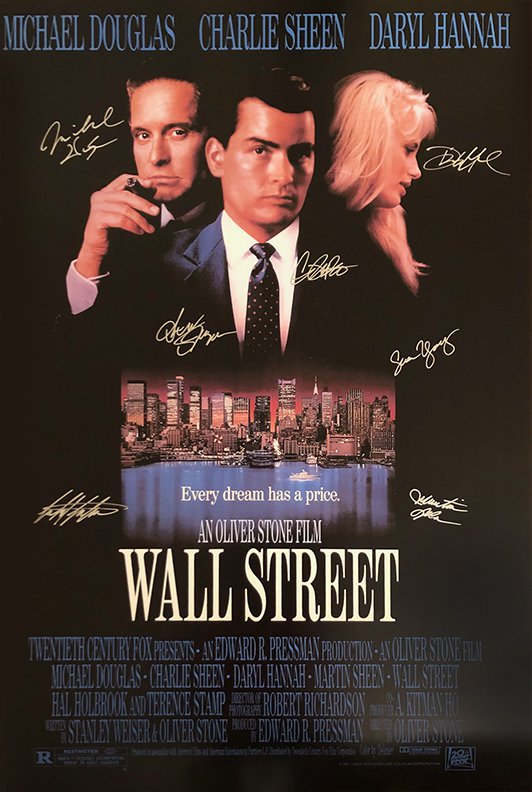 Only 1 available
Details
Shipping: US-Mainland: $15.00 (more destinations)
Condition: Brand new
WALL STREET MOVIE POSTER SIGNED BY CAST
Description:

Poster has been signed by :

Oliver Stone, Michael Douglas, Charlie Sheen, Daryl Hannah,
Martin Sheen, John C. Mcginley and Sean Young.

Item Measures 24" x 36"


This poster is Authentic. Hand signed by the cast members listed.

Poster is issued with a CERTIFICATE OF AUTHENTICITY.

This is not a print of any kind.